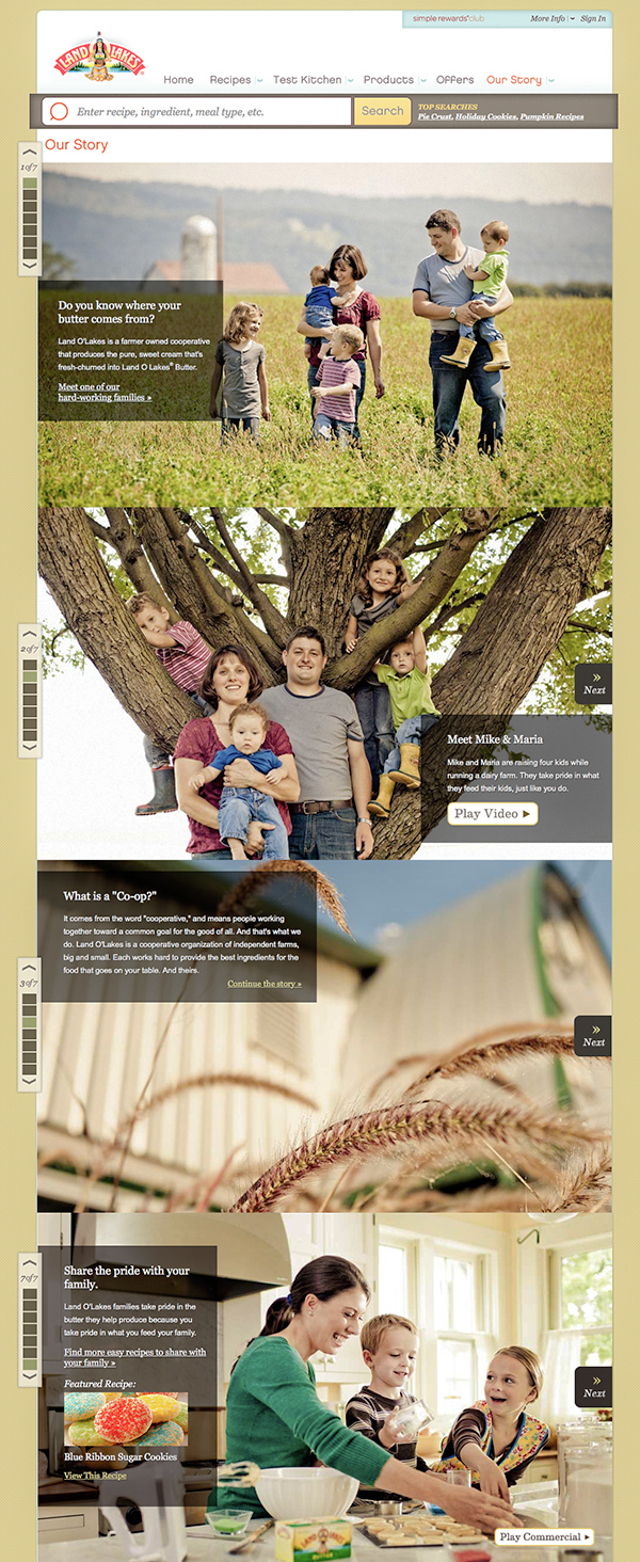 "Farming looks easy when your plow is a pencil, and you're a thousand miles from the corn field." - D. Eisenhower
It feels as if we've been on the road more than in town these past few months. Travel has taking us nearly everywhere, from east to west and from urban to rural. A late summer project for Land O' Lakes via
Colle+McVoy
brought us to the beautiful countryside of middle Pennsylvania. We spent two days profiling two dairy farm families that have been associated with Land O' Lakes for many years.
We were tasked with creating stills with guidance from our art director
Barrett Haroldson
who designed the "Our Story," section of the Land O' Lakes website shown above. Despite the early mornings and late evenings the days went by quickly. Mike, Maria, and their four children were more than gracious with their time. Rural Pennsylvania could not have been a better backdrop to spend a couple of days. Work rarely seems like work amid environs such as this.
We have a backlog of new work and some interesting blog posts in line for weeks ahead. On deck, a lifestyle + fashion based project shot in a former Memphis brothel. The next JC|P Motion installment "Of Feather & Brace," will follow. A short narrative profiling the life of a hunter alone in the woods with his black lab, "Lady."